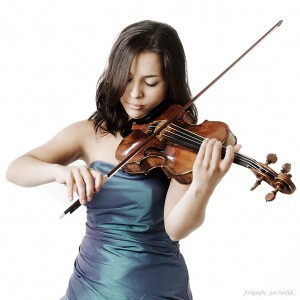 Starting her performing career at the age of 13 in several stages around Catalonia, Laura moves to The Netherlands in 2007, where she graduates in her second Bachelor (June 2009) and in the "Master in Performance" (June 2011) at the age of 22, both with an Excellent.
Her main project is the Duo with the pianist Roderigo Robles, with whom they have already played in many places around The Netherlands and been included in concertseries like "Concerten op de Deel" (Stichting de Verrassing), the concerts at the Hillagondakerk in Rotterdam (Stichting Hillegersberg) and Lunchconcert series at De Oosterpoort, Theater De Tobbe, Oude Kerk (Zoetermeer), Dorpskerk (Spijkenisse)…
The duo has performed also in Spain, where their project "Essences of Catalonia" has also been very well received by the audience: first, as part of the chamber music concertserie promoted by the wine industry and the government from Alt Penedès (Tasts de Cambra); and also being one of the concerts of the sixth edition of "Noches poético-musicales", organized by "Fundación Ithaca", in Altea.
Here you can have a little taste of what this project offers:
(Hillegondakerk, 21 September 2013); from this concert, you can also chek its Recensie (review) (in dutch).